Our Founder - Linda Dodds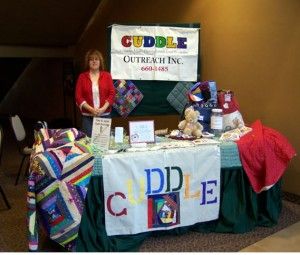 Founder and Director of C.U.D.D.L.E. Outreach since 2001.

Humanitarian of the Year for Page, Arizona 2012.

"Caring for Children" Award – 2013 – Presented by Coconino Coalition for Children & Youth
God placed upon my heart a desire to help abused children know that they are not alone and that they are loved by Him. In fact, their name is written on His hand ( Isaiah 49:16).
When children are picked up from abusive situations they are transported in the condition they are found. There is no time to pack a bag of their belongings. The children are taken to a place they have never been and left with complete strangers. All that is familiar to them is suddenly taken from them, leaving them frightened and confused.
One person can't stretch her arms out far enough to embrace all the children who need to be held, but a community of people working  together can reach everyone of them.